NCOE - Non-Catalogue Order Entries
Were you unable to find all our products on the ERIKS webshop before? With the Non-Catalogue Order Entry (NCOE) feature, you can order products that are not available in the ERIKS webshop assortment, but that are present in our total ERIKS assortment.
If you browse through our online assortment and cannot find the product that you want to buy, you can still purchase it through the webshop. To do so, you have two options: you can search for that product using the generic Search bar, or you can order it through the Quick order button.
Both solutions make use of the NCOE feature and allow you to order items from older catalogues, invoices or order lists.
How does it work?
To use this functionality you need to have an ERIKS customer account. If you're not an ERIKS customer yet, request an account for your organization first.
Option 1: Find the product through generic Search
1. First, login to your account. To use the NCOE function through the generic Search bar, type the item number that you want to buy in the Search bar.
2. You will be directed to the Non-catalogue ordering form, where you can easily add the product to your shopping cart.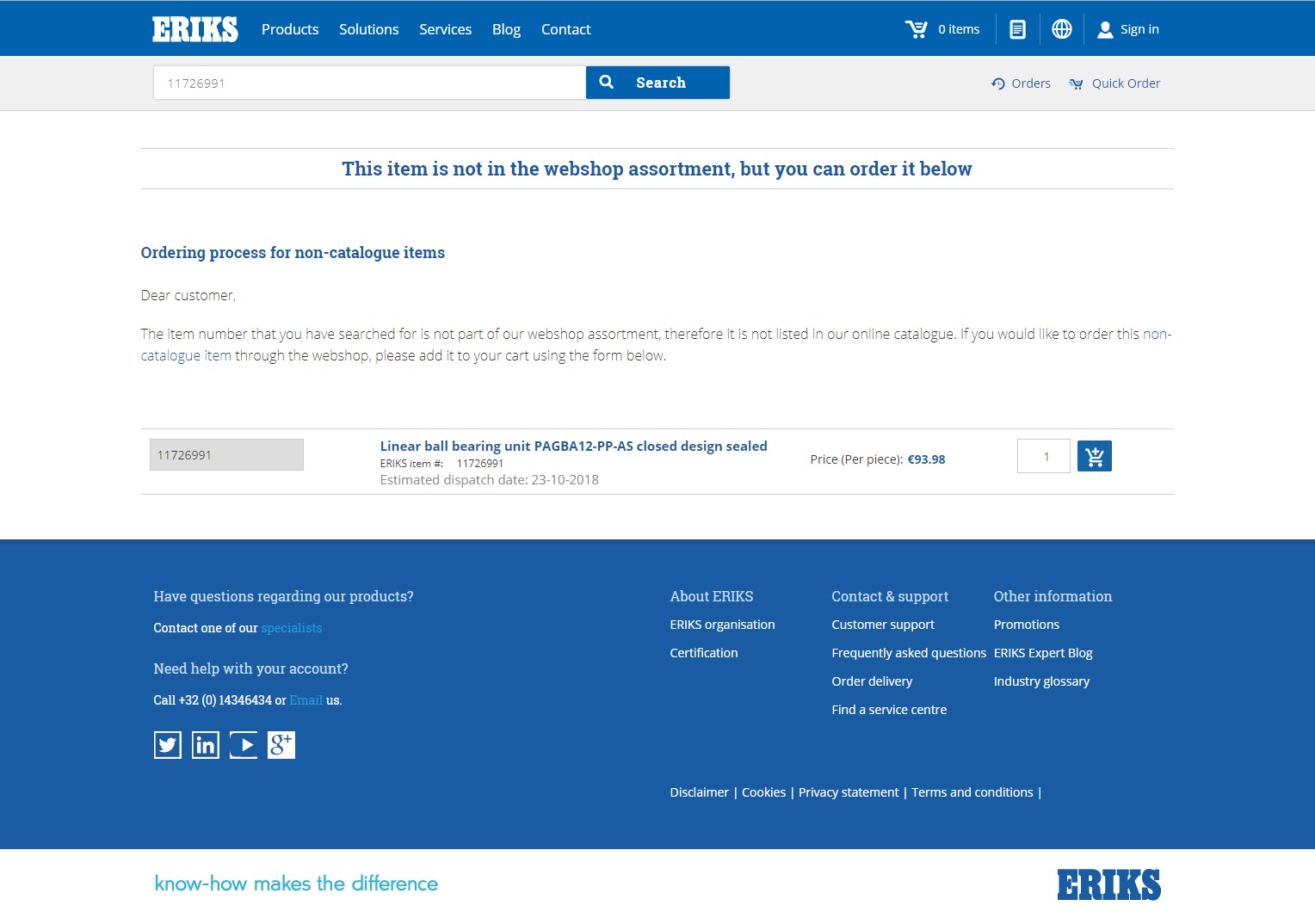 3. From there, you can finalize the purchase as usually.
Option 2: Order the product through the Quick order form
1. Log into your account and under the main menu, find the Quick order feature.
2. You will be redirected to the Quick order form, where you can search for the desired item based on the ERIKS product reference.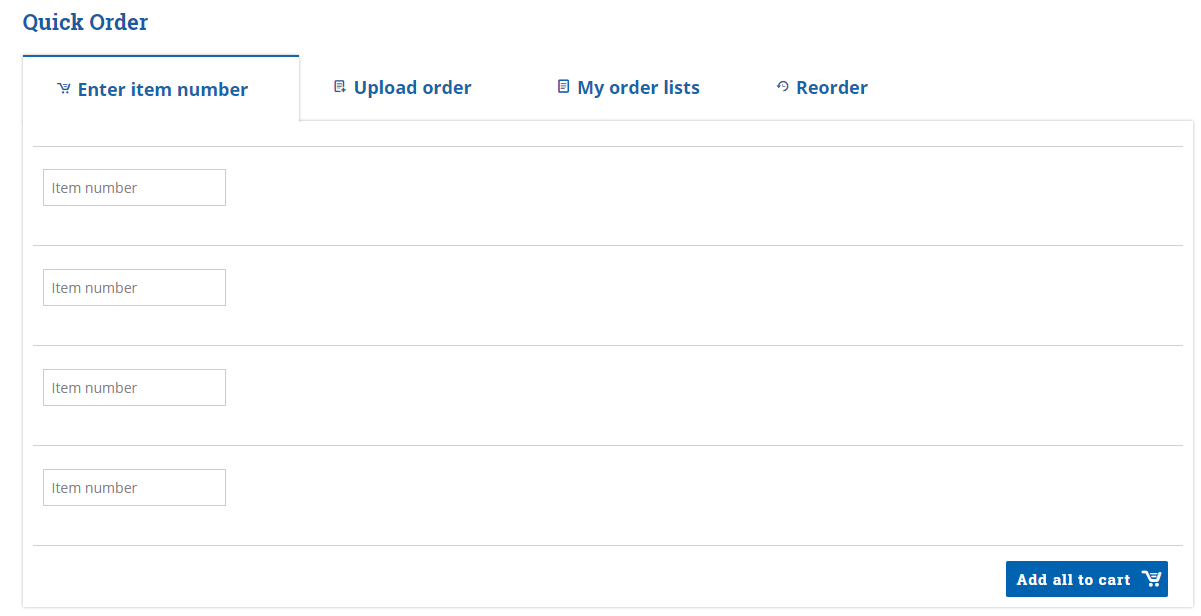 3. Enter the ERIKS reference into the Item number column and press Enter, the system will search for that specific product, first in your assortment. In case it cannot find the item, the system will then search outside of your assortment, in our entire data base.
4. If the item is present in our full assortment, the system will display it in your Quick order form. You will see the minimum product information required to ensure you are ordering the right item: item number, brand, item name and price.

5. From there, you can add it to your cart and finalize the purchase as usually.
Please note that the Quick order functionality can be used not only for NCOE, but also for products that are available in your assortment, if you want to place the order faster.